Bring our knowledge and knowhow in-house
HUB Organoid Technology represents a breakthrough in the field of stem cell research and it is based on extensive knowledge of the underlying biology of adult stem cells. HUB Organoid Technology allows to establish laboratory models directly from patient epithelial tissue without the need for prior manipulation or transformation. This results in patient-relevant in vitro models that recapitulate the 3D architecture, morphology, physiology, molecular pathology, and response to treatment of the original tissue in vivo, therefore effectively representing a "patient in the lab®".
apply for a license
This unique technology is covered by an extensive and broad IP. As the inventor of HUB Organoid Technology, our extended IP portfolio covers all aspects of Organoid Technology and is based on 4 knowledge pillars:
Product: ASC-derived organoids from both human and animal epithelium
Media composition: tailored organ-specific culture compositions
Application: use of organoid technology in any field, i.e. from drug discovery/development, diagnostics, to regenerative medicine
Methodology: optimized protocols for establishment, expansion, and differentiation
A HUB license is required in all instances where our industry partners wish to use HUB's proprietary Organoid Technology in-house. Disseminating HUB Organoid Technology is a key part of our business strategy and to this end, we offer non-exclusive licenses to our partners in the field of preclinical research and development.

Benefits of licensing HUB Organoid Technology
Gain access to:
HUB's latest protocols and know-how
HUB Organoid biobank
Technology transfer training and support from our experts
Visits and hands-on training at HUB
apply for a license
Want to know more?
NEWS AND INSIGHTS
Mimetas expands adult stem cell organoid license to all organs
FACTSHEET
Discover our unique license service offering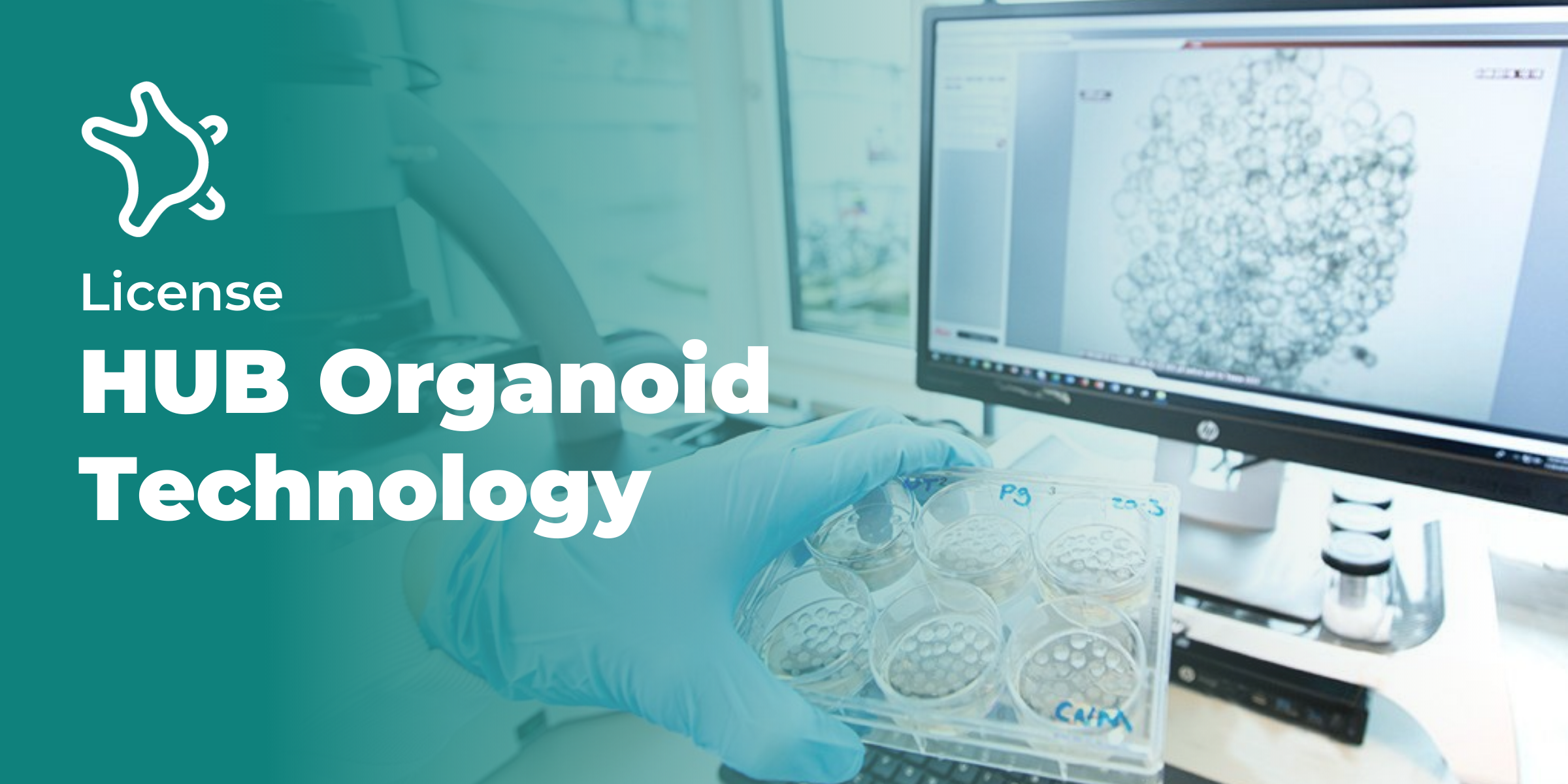 BLOG
Do you need a license to work with HUB Organoid Technology?